Your Trusted Paving Company!
Pavers with a reputation, ask around and see!
Licensed. Bonded. Insured.
Our undented reputation and readiness to adapt to the constantly changing industry have kept us relevant. Our core principles are hinged on reliability, trust, safety, experience, and quality craftsmanship. These play a crucial role as we strive to be one of Illinois' Leaders in Asphalt Paving.
At Paving Pros, we hold our clients (both new and old) in high esteem and would go the extra mile to ensure maximum customer satisfaction at all times. Our services are budget and pocket-friendly. We are also dependable and prompt, and we don't compromise quality — we deliver high-standard projects within the allocated time. Rest assured, you will get the best value for your money every time you employ our services.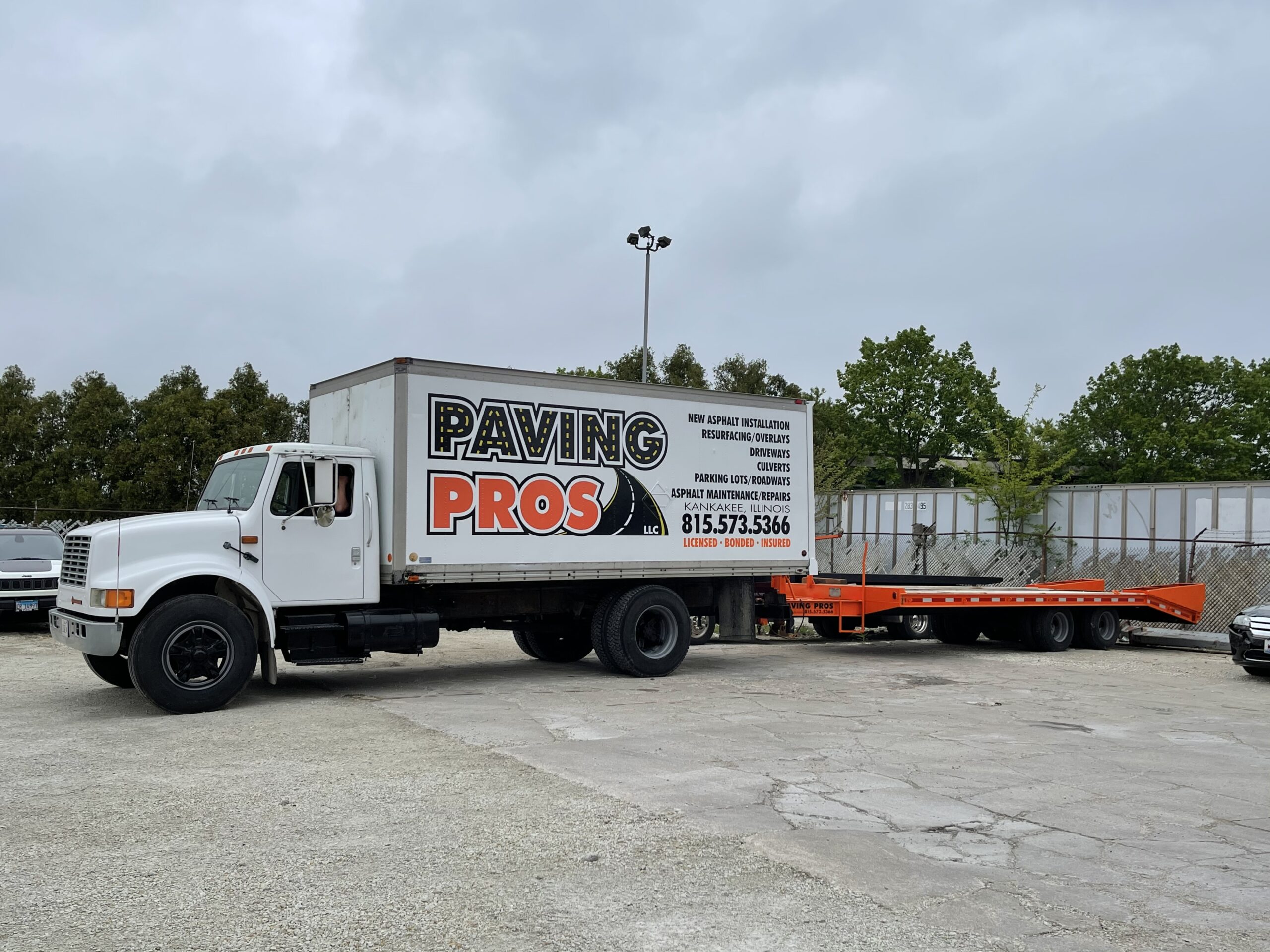 Our Offer to You.
At Paving Pros, we don't see asphalt paving only as an "installation" but also as an investment. Therefore, we invest heavily in empowering our team with the best equipment to help us deliver nothing short of the best asphalt paving and concrete construction.
Regardless of the scope of your project, we strive to leverage modern industry standards in meeting our client's needs. It doesn't matter if you are employing our services to patch potholes (or fix deteriorated sections of roads) or build new asphalt pavements and drainage from the ground up; we always put our best hands on every project with the view of delivering sustainable asphalt investments.